Learn how to access your Dr. Dish machine or Training Management Account.
There are a few scenarios in which you need a Dr. Dish password.
If you are trying to access your All-Star, Pro, or Rebel machine, the standard password is set to 999. You can custom edit that password by following these directions.
If you are unsure of your password to the Dr. Dish Training Management System, OR to the Dr. Dish Home Player App tap the reset password button at the login screen.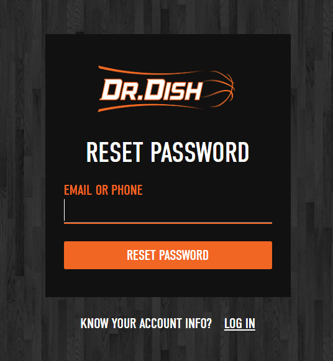 Make sure to check your SPAM folder for the email. If you did not receive an email, there is a chance that you do not have an account associated with that email.
Please contact support and we can help locate your account information, fill out a form here, email us at info@drdishbasketball.com or give us a call at 952-873-2633.