Up to 3 users may have access to one Membership. Learn how to give players access to a membership.
You cannot manage who has access to your membership within the Dr. Dish Player App. Players can only be added or removed from a membership in the Member Portal: members.drdishbasketball.com. You can add and remove members at any time.
Log in to the portal with the credentials created at the time of purchase.
Navigate to your Manage Members tab on the left
Enter the email addresses of the users you'd like to give access to your Membership (up to 3 users per Membership).

Please note that the user's email address entered in the portal is what associates them with your membership. The email address entered for each user in the Member Portal must match the email address used by that user to sign up for an account in the Dr. Dish Player App.

After you hit send invites, users will receive an email with instructions to continue with sign-up.
Users who are given access to a Membership will need to create an account and log into the in the Dr. Dish Player App with the same email listed in the Member Portal, and they will be able to use all Member features!
*Sometimes after users are given access to a membership, they may need to log out of the Player App and log back in in order for the membership rights to kick in.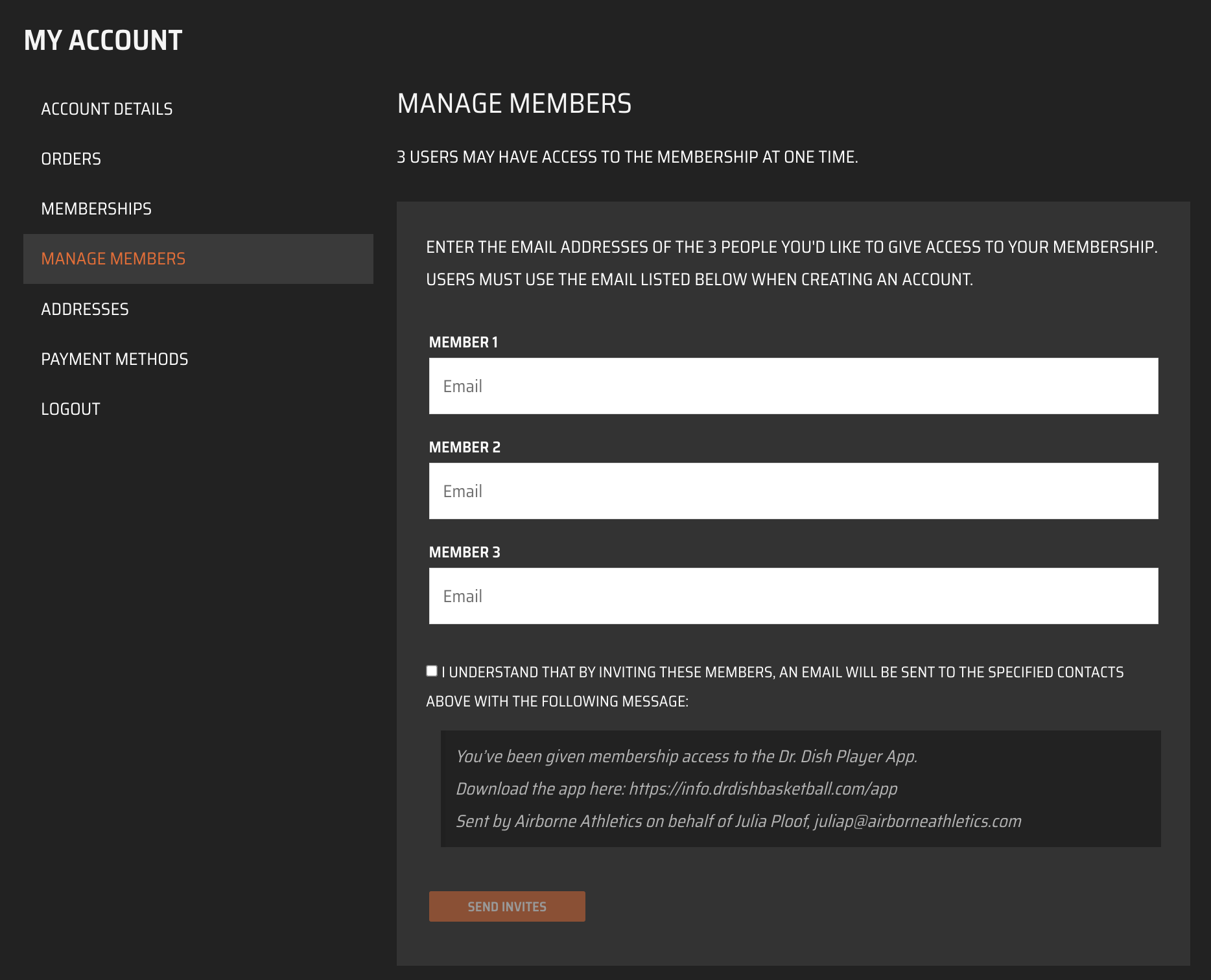 Have any other questions? Contact us at 952-873-2633.