Learn how to add your Membership users, to utilize your Dr. Dish Home.
To add your Dr. Dish Home Player App Members, please visit our Member Portal here: members.drdishbasketball.com.
Log-in using the email and password set up at the time of your purchase.
Within your account, navigate to your Manage Members tab and use the 3 Member-slots to enter in the phone numbers of the users you'd like to invite to your Membership.
After you hit send invites, users will receive a text message with instructions to continue with sign-up.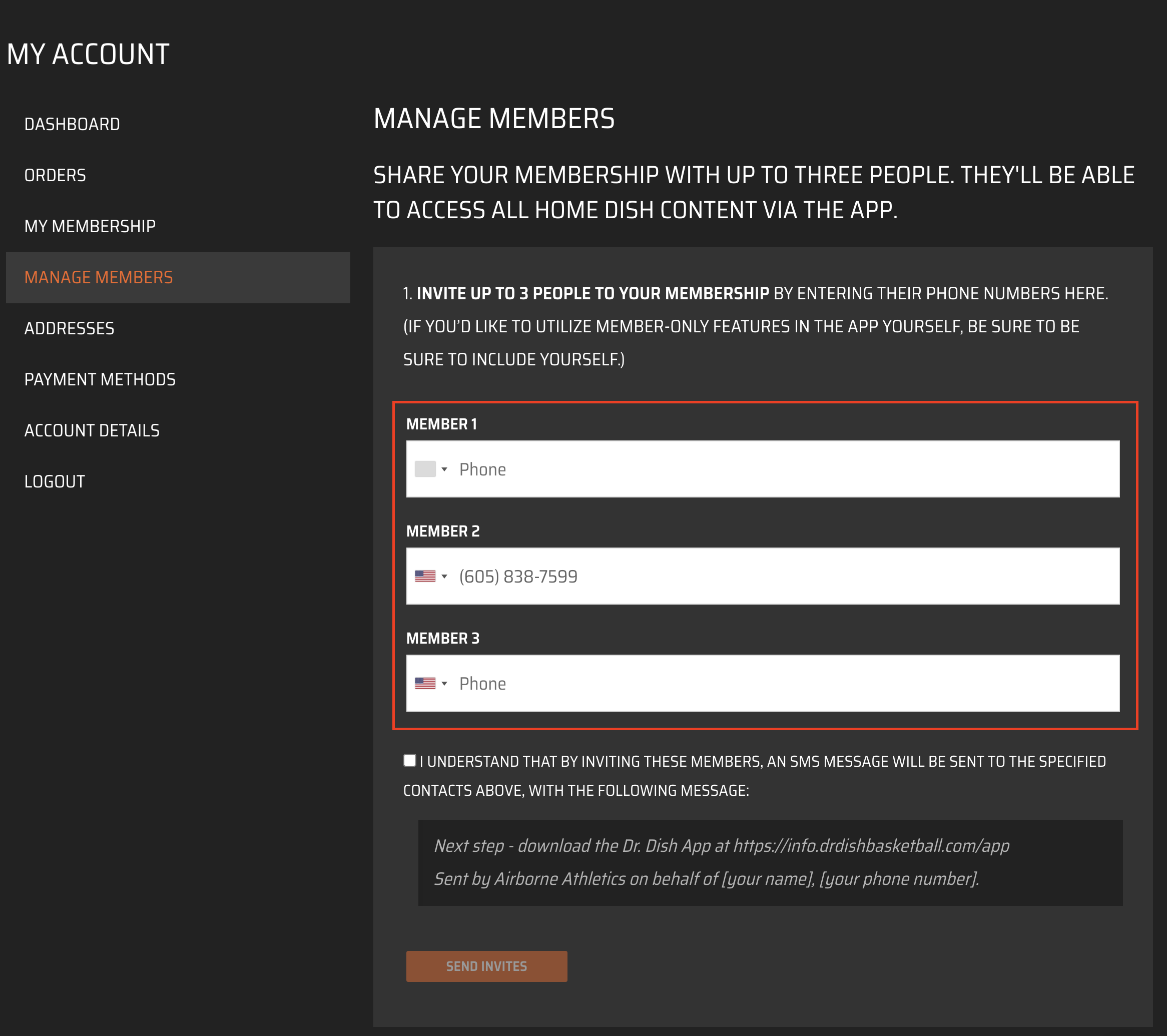 With
Membership
, you will have unlimited Dr. Dish workouts and drills pushed right from your device and the following:
Ever-Changing Content
New Workouts and drills uploaded frequently
Your Own Workouts in Seconds (build a drill)
5 workout goals to challenge you: Makes, Takes, Timed, Make-it, and Streak
A variety of drill types including shooting, agility, dribbling, and tutorials
Live shooting data, detailed workout performance dashboard complete with floor heatmap, and competitive leaderboard.
Have any other questions? Contact us at 952-873-2633.